Just a sample of the amazing speakers we have lined up for you to hear from over our two-day event.

Check back often as speakers are added every day!
CEO, Lambert Consulting Group
The Future of PM Certification Through the Eyes of the Past
Lee R. Lambert has logged 50+ years of project management experience and is considered one of the world's thought leaders on project management methods and how they can be utilized to create and sustain value-added Leadership and Collaboration capabilities. He is one of only 70 in the world to receive the honor of PMI Fellow. Lee is a Past President of the Central Ohio PMI Chapter and was one of the Founders of the Project Management Institute's Project Management Professional (PMP) credential. His book, Project Management – The CommonSense Approach, is a best seller in the field.
During his decades of platform training, Mr. Lambert has provided learning opportunities to more than 50,000 professionals in 23 countries. He is regularly called upon to provide Keynote presentations on Leadership, Communications, and other Project Management topics. Before his years as a VP, Mr. Lambert was a project management evangelist at Lawrence Livermore National Laboratory and General Electric.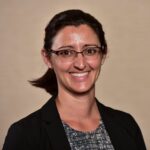 Founder, Blue Swift Consulting
Alyssa Cox is the founder of Blue Swift Consulting and a respected organizational effectiveness strategist with 14 years of experience helping organizations unlock the latent potential in their workforces by taking advantage of the unrealized opportunities built into their everyday practices.
Founder and Principal Agility and Product Coach, PPL Coach
Building Resilience: Habits for Combatting Uncertainty, Stress and Adversity
Anjali draws on over two decades of experience and leadership to design and deliver outstanding programs that educate, inform, and inspire people to do their best work in a world of increasing complexity and change. Anjali's coaching, training, and consulting practice specializes in using Design Thinking, and Lean and Agile principles and practices to ignite curiosity, create connection, facilitate collaboration, leverage wisdom networks and embrace 'eco-vitalized being'. She engages individuals and organizations in creating valuable, innovative, and purposeful outcomes for all their stakeholders with a win-6 attitude.
CEO, Anthony R. Reed, CPA PC and Caribbean Endurance Sports Corp.
Transforming from a Project Manager to a Mental Marathoner: The New Type T Manager
Anthony Reed, MBA, MS, CPA, PMP is a business professional with over thirty years in project management and executive positions. His area of expertise has been analyzing and implementing business applications. He's led multi-million dollar, international projects and departments for Fortune 500 and international companies. He's a rare endurance athlete and was inducted into the National Distance Running Hall of Fame. He combines his business and athletic characteristics to become a highly successful Type T manager.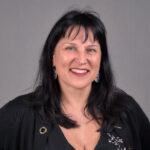 Principal Coach and Founder, Agile Play Consulting, LLC
Fear in the Workplace: how to find it and how to fight it
Dana Pylayeva is a multifaceted agilist who excels at navigating complexity, creating learning communities, and unleashing leadership potential in those she coaches.
Dana's coaching range includes individuals, teams, leadership as well as a Business Agility transformation coaching across a diverse span of industries: legal publishing, automotive, digital marketing, retail, FinTech, music streaming, non-profits etc.Dana brings a unique blend of the diverse technical background (as a former Java Developer, a DBA Manager, an Application Architect), her 20 + years of Agile/ DevOps Coaching experience (with clients in US, UK, Canada, India, Japan, Ireland) as well as her strong professional coaching skills (rooted in Co-Active and ORSC).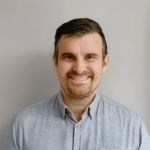 Director, Coach to Create
Demystifying 'Ways of Working'
David McThomas is a driven, forward-thinking leader with experience spanning ~10 years in transformation at scale across complex organizations. A passionate senior leader driving continuous improvement, successfully delivering the business vision through strategy and people development. Consistent track record of leading and building high performing teams to re-design and re-structure organizations, increasing agility and creating cultures that enable people to thrive. At Vodafone UK, worked across ~4000 people to increase agility and reduced time to market by 60%.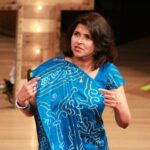 An Agile Coach's Epiphany: A Tale of Then and Now
Dimple Shah is an optimist go-getter who is passionate about helping people achieve their goals by creating a better version of themselves. She entered the world of Agile coaching unexpectedly and after she learned about how being agile aligns with her goals and ethics, she's been making leaps into the Agile world. She loves seeing the AHA moments when the people she is working with, realize their self-worth and feel valued. Now, she's on a journey to combine her passion to make the world a better and a happier place to live in, with her servant-leadership philosophy… all while being agile!
Business Owner, Human Potential Pathways, LLC
Improving Leadership, by Improving Yourself! Be the BEST version of yourself!
Ed Strenk's life goal is to continue building his personal development muscles, so he can be the best version of himself for his family, his friends, his clients and everyone he meets. Ed's purpose in this stage of his life is to make a positive difference in people's lives because they deserve it. Ed began his career as a high school teacher and football coach. After earning his Master's Degree, he held multiple executive positions in the high-tech industry including his last position as the VP of Sales Excellence. Ed was certified as a Human Potential Coach from the Human Potential Institute the summer of 2020.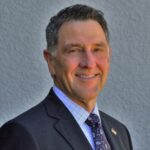 Executive & Leadership Coach, Catalyst & Cadre
Business Acumen: What is it, really? How to measure and develop it.
Greg Githens, PMP is well known project management thought leader. He is a popular SeminarsWorld instructor, frequent keynote speaker, and contributor to PMNetwork Magazine.
He is the author of How to Think Strategically. Sharpen Your Mind. Develop Your Competency. Contribute to Success.Greg is an Executive and Leadership Coach with Catalyst & Cadre, LLC.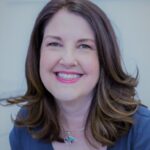 Chief Delivery Officer, Acklen Avenue
Ask Me Anything – Agile, Project Management and Leadership
Jennifer began her agile journey working as a developer on an agile team and never looked back. Along the way she added to her agile toolbox by working in a variety of roles – Project Manager, Scrum Master, Product Owner and Agile Leader each helping to solidify and strengthen her agile mindset and coaching chops. Her wide-ranging experience and time spent at the Senior Leadership table provides her with a keen ability to work with folks across organizations, meeting them where they are to help them get to where they long to be.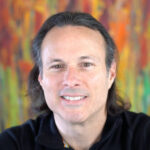 Founder & Owner, Process Mentors
Project Decisions with Disciplined Agile Masterclass
How to Increase the Flow of Value to Customers
Joshua is the founder and owner of Process Mentors Inc., and Head of Business Agility Practice. Process Mentors is a PMI Authorized Training and Consulting Partner focusing on training, assessments, and coaching services.
He is a leader in the Disciplined Agile community and recognized for his mastery of Disciplined Agile. With over 20+ years coaching organizations on how to apply agile and lean principles to achieve business agility, solution development experience and supports organizations to enable delivery of value sooner, limiting risk, and becoming flexible to changing conditions by focusing on sustainable change.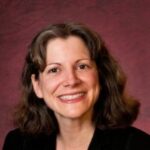 Attorney-Risk Manager, Law Office of Lydia Liberio and Associate Dean of Academic Success, ALU School of Law
Risk Managing the Hidden Benefits and Latent Pitfalls of Diversity Initiatives in Project Management
Lydia is an experienced attorney, mediator, arbitrator, and risk program/project manager in complex corporate, employment, insurance, and family matters. Credentials such as an LLM in ADR (alternative dispute resolution), MBA in HR, SHRM – SCP, risk manager, agile project manager, and business analyst inform her in-house legal department management and contract compliance experience. As an online academic portfolio/program manager, she uses DA, scrum and traditional project management, and has been an exposure draft reviewer for PMI's Standards on Risk Management, Program Management, Operation Management and Scheduling, a past #PMIOC chapter leader in VP and director roles, PMI faculty SME reviewer, and PMI StandardsPlus article contributor.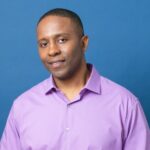 President, BOBCAT Academy
Leverage AI in Project Management
Oliver Yarbrough, PMP, is a speaker, author, trainer, and leading expert in project management and growth strategies to raise competitiveness. He offers fresh insights and encourages his audiences and clients to take action with a captivating, entertaining, and down-to-earth style. He shares with them his hands-on experience building and managing professional relationships for some of the largest companies in the world, including Lucent Technologies, Staples, and Sprint, along with his own successful business ventures.
Oliver holds a master's degree from the F. W. Olin Graduate School of Business at Babson College (MBA program ranked #1 in entrepreneurship for 28 consecutive years by U.S. News & World Report). He is a former board member of the Technology Association of Georgia (TAG), as well as the National Contract Management Association (NCMA), Atlanta chapter.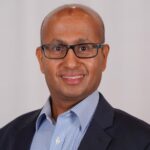 VP Release Train Engineer, Bank of America
Stuck with a Problem? Leverage Wicked Problem Solving Toolkit for the Solution
As the Past President of the PMI Los Angeles Chapter (2019) and leadership at the Bank of America, Parash Sharma is a seasoned Project Management Executive with over 18 years' experience leading engaging Teams including Millennials to award-winning project outcomes.
He is currently the Vice President, Release Train Engineer at the Bank of America, a role he has excelled at in the past 18 years winning several awards. His natural Servant Leader mindset wins him the hearts of those he leads; facilitating project excellence and influencing without authority. In his spare time, the work he does in the community has exposed him to effective strategies in building leaders and influencers.
Associate Manager, Accenture
Applications of Servant Leadership: PMP leadership essentials in agile frameworks
Patrick Wagner is a servant leader and senior management consultant with demonstrated experience in guiding digital transformations, implementing new ways of working in high performing teams, and coaching executive level sponsors to champion change. Patrick is an Indianapolis native, he is an Associate Manager at Accenture, and he was recognized by TechPoint as a member of their 2021 Tech25 cohort for his contributions to grow the technology industry and tech-enabled firms in Indianapolis.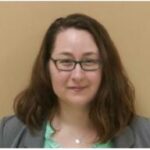 Pivot! How a Pandemic Can Put a Career into Perspective
Rhiannon comes from a different perspective, having spent the past 19 years as a social worker supporting child welfare. Rhiannon has worked both directly with clients and in a leadership capacity in several organizations. Prior to her pivot into Agile, she worked alongside senior leadership and middle managers, supporting their growth through coaching and by being the energetic cheerleader we all need at times. Currently, Shannon is a Scrum Master, providing support at both the management and team levels. Rhiannon continues to provide support and coaching within the child welfare community.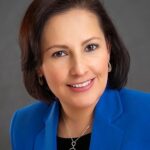 Sr. Project Manager, Amtrak
Stuck with a Problem? Leverage Wicked Problem Solving Toolkit for the SolutionL
Rosana is a Project, Program and Portfolio management professional with over a decade of experience developing strategies to deliver small to large-scale projects and programs for the enterprise in the private and public sectors. Rosana has recently joined Amtrak as a Sr. Project Manager for the Enterprise Project Management Office. Her previous achievements include a role as an Enterprise Program and Portfolio Analyst for Synovus Bank where Rosana supported a team of seven portfolio managers and a group of 35+ project managers, scrum masters and business analysts. She was instrumental in helping deliver superior results for the portfolio by leading project governance and compliance, change management activities, stakeholder management and portfolio reporting.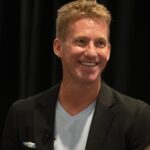 Founder, Outperform The Norm
Peak Performance for Project Managers
Outperformers are not born; they're made. We ALL have the capacity to "raise our game," and Scott Welle has spent more than 15 years helping people do this, personally and professionally. Scott's 9 best selling books, articles, videos, podcasts and online programs inspire hundreds of thousands of people worldwide. He has a Master's degree in Sport Psychology, is an adjunct professor at St. Olaf University and was recently named the 2021 Midwest Motivational Speaker of the Year. For "fun" (and because he's a little crazy!), he's completed 30 marathons, 5 Ironman triathlons, a 100-mile ultra marathon, and serves others by showing them how to tap into the mindset of challenging their self-limiting beliefs and aspiring to be their best every day.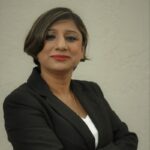 Stuck with a Problem? Leverage Wicked Problem Solving Toolkit for the Solution
Shivani Gupta is a Project Management evangelist, and a practicing PMO/Project Manager with an extensive track record of successful hands-on Project Management in Fortune 500 companies, government & non-profit sectors. She is Past President of PMI South Florida and she is managing portfolio of cybersecurity projects for Bang Energy.
Shivani contributed as SME for "PMIstandards+" (reference book for project managers by PMI) and is coauthoring a book on leadership & project management. She has been a speaker in many national and international conferences and has served on Advisory Board in Florida based educational institutions. Shivani is an active member of Forbes Business Council and involved in entrepreneurial initiatives around project management.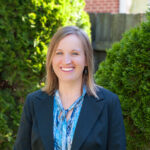 Founder & President, Your Clear Next Step
Improving Your "Bounce"
Breaking Free From the Chaos: Building Resilience in Yourself, Your Team, and Your Stakeholders
Sinikka Waugh, president and founder of Your Clear Next Step, spends her days helping people have better workdays. Trainer, coach, business leader, and difference maker, Sinikka is known for consistently helping people improve their emotional intelligence and find innovative ways to solve problems and get things done at work. Putting her 20+ year background in languages, literature, and project management to good use, Sinikka has provided compassionate leadership in transformation initiatives and helped over 41,000 people have better workdays since 2008.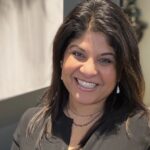 Founder & CEO, Tru You LLC
Smarter Together: How Emotional Intelligence Fosters Diverse Workplaces
Sonal Sheth Zawahri is an Author, Speaker, Trainer, and Life Coach. She holds a B.S. degree from Miami University and an M.S. degree from Ohio State University.Sonal is the creator of Stretching for Success Workbook: 7 Steps to STRETCH beyond your Comfort Zone which takes you step-by-step through creating and achieving your goals and two Val-U resource card decks that provide individuals and leaders the opportunity to encourage and motivate others. Sonal started her publishing journey as a co-author of an Amazon Hot New Release, the award-winning Mentoring Moments: 14 Remarkable Women Share Breakthroughs to Success.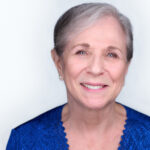 Associate, Group Atlantic
Enhancing Business Effectiveness Through Storytelling
Dr. Susan A. Garfield has decades of experience in the worlds of business, technology, education, and performance. As a computer programmer, teacher, trainer, storyteller, coach, and mentor, she faces any question or challenge with an exploratory, agile, "yes-and" approach.
Dr. Garfield holds Bachelor's and Master's degrees in Mathematics and in Literature, a Ph.D. in Humanities/Comparative Literature, an MBA, and certification as a PMP. As a developer of business application systems and a project leader and manager, she has seen again and again how intention, expression, and interpretation converge to support and to subvert business and technological relationships, outcomes, and results.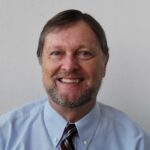 President & CEO, Project Management Partners
The Seven Deadly Sins of Project Portfolio Management
William R. Duncan is President and CEO of Project Management Partners of Lowell, MA USA. He has over forty years of management and consulting experience. He has helped clients in North America, the Middle East, Asia, Latin America, and Europe improve both organizational and individual competence in project management. He was the primary author of the original (1996) version of A Guide to the Project Management Body of Knowledge, and co-author and editor of the Amazon best-seller Sustainable Project Management: The GPM Reference Guide.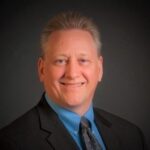 VP ERM Services, Quantivate
Successful Change Management with ERM
William "Bill" Hord has over 30 years of experience in executive management within the financial services industry focused in risk management, business continuity, financial software, and lending & collections.
Prior to joining Quantivate, he helped lead a Midwest financial institution as its VP of ERM, also acting as BSA Officer, Compliance Officer, and Security Officer. While there, Mr. Hord was responsible for overseeing enterprise risk, business continuity, vendor management, compliance, fraud prevention, lending & new account quality assurance, BSA/AML, emergency response, physical security, bonding/insurance, and audit management.