Here's just a sample of the amazing speakers we have lined up for you to hear from over our two day event. Check back often as speakers are added every day!
President and CEO, Your Clear Next Step, LLC
Sinikka is a recognized leader in understanding people and in adapting tools, techniques, and processes to meet the demands of the situation at hand. As a popular presenter and trainer, her energetic and engaging style drives home the art and science of making business better for individuals, teams, and organizations.
Since 1996, Sinikka has successfully applied analysis and leadership expertise to improve performance in a wide array of industries. As a project manager, business analyst, facilitator, trainer, and coach, Sinikka is known for consistently helping teams find innovative ways to solve problems and get things done. Since 2006, Sinikka has provided compassionate leadership in transformation initiatives. Her results-driven professionalism blends seamlessly with her down-to-earth, "try this now" approach and her passion for helping others reach their goals and interact more effectively with others.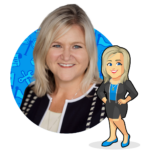 EVP of Business Agility, Clearly Agile
Julee Everett is a business agility and product consultant in Tampa, Florida. She specializes in coaching change and innovation for organizations struggling to re-discover their entrepreneurial DNA, who need to re-think their strategy, or who want to evolve their culture to enable flow and empower people.
Julee's work has strong influences from design thinking, business, and product management. Her teachings are rooted in facts and theory, but her approach encourages reflection and action. She is passionate about maximizing others by making abstract concepts real and practical for those on a learning path to agility and innovation. She values authenticity, community, and kindness.
Julee is a professional trainer with Scrum.org and is a frequent publisher on Medium and LinkedIn. She was recently named one of the LIA 100, an initiative to identify women making significant contributions in Lean and Agile spaces worldwide.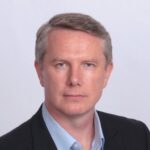 Transformational Leader, Agile Project Advisors
Andrew is a Strategic Enterprise Manager with 18+ years experience in business and project management. He demonstrated transformational leadership competence in Retail, Big Data Analysis, Financial, Supply Chain, and Big 5 Consulting enterprises. He managed strategic projects, business portfolios, and Agile and digital transformation initiatives to deliver outstanding business results.
Director, Agile Practices, Zenergy Technologies
LBob Galen is an Agile Practitioner, Trainer & Coach based in Cary, NC. Since the late 1990s, he has helped guide companies and teams in their pragmatic adoption and organizational shift towards agile methods of working. He is the Director of Agile Practice at Zenergy Technologies, a leading business agility transformation company. Bob is also President and Head Coach at RGCG a boutique agile coaching firm.
Bob regularly speaks at international conferences and professional groups on topics related to agile software development, testing, scaling, and organizational leadership. He is a Certified Enterprise Coach (CEC), CAL I trainer, and an active member of the Agile & Scrum Alliances.
Founder, Midwest OpX Solutions
Brian is the founder of Midwest OpX Solutions, LLC, which provides consulting and training services to organizations seeking to take their operations to the next level via Operational Excellence (OpX) and a laser focus on projects and initiatives that map to strategy. He has worked in several industries, and his portfolio of successful projects and process improvement workshops have added millions of dollars to the bottom line of his employers and clients.
Hardware Module Architect – Precision Technologies, John Deere Intelligent Solutions Group
Co-Founder, Divergent Science
Dr. Hannah Love is a team scientist and professional facilitator. She works full-time doing team science consulting with Divergent Science LLC. Hannah has a Ph.D. in sociology from Colorado State University, a MS in students affairs in higher education and a MA in sociology. Hannah has 12-years of facilitation experience including experience in higher education facilitation, water conflict facilitation, and science facilitation, and since 2015 she has been designing team science trainings, retreats, and workshops for scientific teams. In 2019, Hannah Love and Dr. Ellen Fisher formed Divergent Science LLC. Hannah's primary research interest is investigating the processes teams use to create new knowledge.
Co-Founder, Divergent Science
Dr. Ellen Fisher currently serves at the Vice President for Research (VPR) at the University of New Mexico. Ellen has a Ph.D. in chemistry from University of Utah. She brings hands on and applied perspectives from over three decades of work on interdisciplinary science teams. Her background as a chemist, materials scientist, higher education administrator, and research integrity officer informs her research and practice with transdisciplinary scientific teams. Ellen has created numerous cross-disciplinary university programs to support interdisciplinary research, encourage ethical practices, create a culture of inclusion, and support women in science. She has published over 160 peer-reviewed articles spanning a diverse range of topics from laser spectroscopy to responsible conduct of research; 21 Ph.D. students and 7 masters students have completed their degrees under her guidance. Ellen was also instrumental in co-creating the Catalyst for Innovative Partnerships program, a truly interdisciplinary program designed to enhance and promote a team science culture at Colorado State University.
President, Owl Health Works
As a Healthcare Management Consultant, I have a demonstrated record of success. My latest turn around resulted in doubling the throughput and decreasing the turn around time by strategically implementing workflow changes. Responsibilities have included planning, implementation, and management of deployments and enterprise enhancing initiatives. My industry experience includes an academic medical centers, community hospitals, and software vendors.
I am an authority for best practices in Digital AI/ML, Business Strategy, Data Management, Transformations, Turnarounds, Growth Strategy, Marketing.
Founder, Fewell Innovation LLC
Jesse Fewell has mentored thousands of technology professionals across 14 countries to improve their teams & companies using Agile methods.
A management pioneer, he founded the original Agile Community of Practice within the Project Management Institute (PMI). Since then, he has promoted modern management by defining or refining three industry certifications, and authoring publications reaching over a half-million readers in eleven languages. His industry contributions have earned him a IEEE Computer Society Golden Core Award.
Today, he specializes in helping tech professionals get the reward of transforming their office, driving results, & changing lives.
President & Founder, GR8PM, Inc.
John G. Stenbeck, PMP, PMI-CDAI, PMI-ACP, CSP, CSM, is the President of the Live4Leadership Spokane Foundation, and the Founder of GR8PM, Inc. John is a three-time Amazon #1 Best Selling author, with the Agile Almanac Book 1 and Book 2, Agile Government Contracting and his latest book, Distilled Insight: Enterprise Agility in Healthcare. He is also a sought-after speaker and lecturer at Villanova University.
John holds PMI's Project Management Professional (PMP®) credential, is a PMI Certified Disciplined Agile Instructor (CDAI), and became an Agile Certified Practitioner (PMI-ACP®) during the 2011 certification pilot program. He also holds Certified Scrum Master (CSM) and Certified Scrum Professional (CSP) designations from the Scrum Alliance and an ITIL v3 Foundations certification.
CEO, Jon Colby Speaks, LLC
Jon Colby has been empowering people with improv for over 20 years. From presenting to performing, his engaging, interactive approach has successfully helped audiences across the globe to be better communicators, leaders, teammates, salespeople, doctors, and even friends and family. As a graduate from the world-famous Second City Conservatory comedy program and an educator with 15 years of classroom experience, he is able to keep an audience laughing while sharing practical knowledge that they can put to use right away. You don't just listen to him speak, you play.
Founder / Managing Partner, Spizzerinctu, Group
Julie Kowalski is a seasoned thought leader, consultant, executive coach, superb facilitator and an energetic, and spirited professional trainer. Julie has gained valuable insight and acumen into the science of what it takes to start and run successful businesses as well as the art of earning and retaining customer and employee loyalty. Julie maintains working relationships with a wide variety of business owners and executives from small family-owned businesses to Fortune 100 companies. Julie was named one of the "World's Most Creative Thinkers" by bestselling author Seth Godin and she possesses over 25 years of firsthand business experience.
In her 10+ years of experience as a software product manager and project manager, Kate has worked with diverse clients and teams to build better solutions to transform business communications and operations. Kate prides herself on being customer-focused and relationship-driven, fostering positive collaboration with clients, partners and cross-functional team. Contributing to a culture of innovation, collaboration and passion light's Kate's fire.
Kate joined the Wicked Problem Solving Team in 2021, and her mission now is to bring energy, enthusiasm and solutions to help you solve your toughest wicked problem
Leader, Agile Transformation LLC
Keith's background includes over 25 years of successful coaching, training, management, and consulting. He is a welcomed facilitator at numerous fortune 500 corporations, universities, and associations worldwide and is well known for his public speaking skills and enthusiasm. He has successfully consulted, developed courses for, and coached and trained thousands of people virtually, in person, and through on-demand recordings in all areas of Agile Scrum, Kanban, SAFe, Disciplined Agile, Project, Program and Portfolio Management, Business Analysis, Microsoft Project, Project Online/Server, SharePoint, Microsoft Azure DevOps, Leadership and Interpersonal skills. Keith is consistently rated as a top coach, trainer, and facilitator with outstanding evaluations and comments that include: Very Engaging, Energetic, Entertaining, Informative, Over The Top Interesting, Great Presenter, Very Enthusiastic; Humorous, Clear, Concise and Effective, Extremely Knowledgeable, The Best trainer I have had in 30 years.
Director, Center for Health Innovation & Implementation Science, Indiana University
Dr. Boustani is a geriatrician, a neuroscientist, and implementation scientist with extensive experience in developing, evaluating, implementing and disseminating healthcare innovations focusing on brain health. He is Founding Director and Chief Innovation and Implementation Officer for the Center of Health Innovation and Implementation Science at Indiana University School of Medicine, and Founding Director of the Sandra Eskenazi Center for Brain Care Innovation, Director of Senior Care Innovation and Chief Innovation and Implementation Officer at Eskenazi Health. He has led the execution of many clinical research studies totaling more than $100 million, and is author of Agile Implementation: A Model for implementing Evidence-based Healthcare Solutions into Real-World Practice to Achieve Sustainable change. His work has been featured in Modern Healthcare, The Wall Street Journal, New York Times, and numerous other national publications.
Principal, Chaco Canyon Consulting
Rick Brenner is principal of Chaco Canyon Consulting. He works with people in problem-solving organizations that need state-of-the-art teamwork and with organizations that want to create innovative products by building stronger relationships among their people. In his 30 years as a software developer, project manager, software development manager, entrepreneur, coach, and consultant, he has developed valuable insights into the interactions between people in the workplace environment, and between people and the media in which they work. He coaches managers at all levels. From 1993 to 2014, he taught a course in business modeling at the Harvard University Extension School.
Mr. Brenner holds a master's degree in Electrical Engineering from MIT. His current interests focus on improving personal and organizational effectiveness in abnormal situations, such as dramatic change, enterprise emergencies, and high-pressure project situations. He has written a number of essays on these subjects. He tweets as @RickBrenner and @TechDebtPolicy and writes and edits a free weekly email newsletter, Point Lookout.
President, Steve Salisbury Consulting LLC
Steve Salisbury has helped dozens of executives grow their businesses. Steve's unique approach is all about understanding and adjusting organizational culture and then executing strategy quicky, effectively, and with the highest return possible. Steve evaluates interpersonal, organizational, and process elements to eliminate cross-functional dysfunction and builds teams to create a leadership culture to drive exponential growth.
Steve has worked with some of the world's most recognizable organizations to drive growth by creating capacity, galvanizing leaders, and driving accountability. Comfortable in culturally diverse settings, Steve has worked in many international companies throughout Asia, Latin America, and Europe, as well as in the United States.
In 2020, Steve published his first book, Activate: 15 Steps to Profitable Strategy Execution. The Activate approach demonstrates how to drive greater profitability faster. Steve also serves as a volunteer mentor for SCORE Chicago, an organization that provides small business advice to help companies start, grow, and operate efficiently.